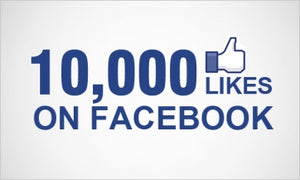 10,000 FACEBOOK "LIKES" & T-SHIRT GIVEAWAYS
WELCOME! Help us get to 10,000 "Likes".
We will be 
giving away Wilson Manifolds t-shirts
 to random new likes until we reach our goal! Click on the logo and Like our page for your chance to win a free t-shirt. Wilson Manifolds thanks all of our fans around the world for their support over the last 32 years! We look forward to your interaction and we hope you enjoy. Thank You!
---